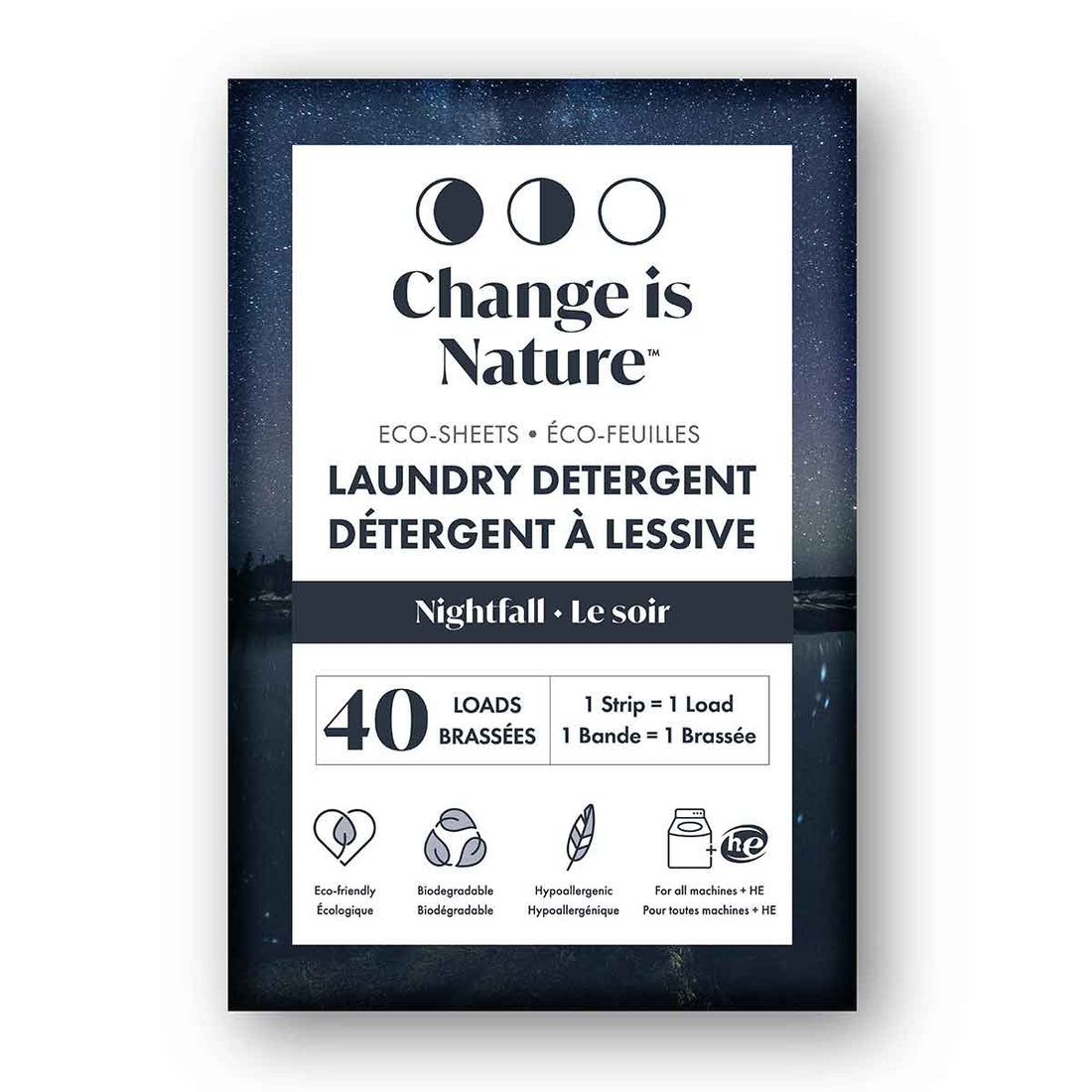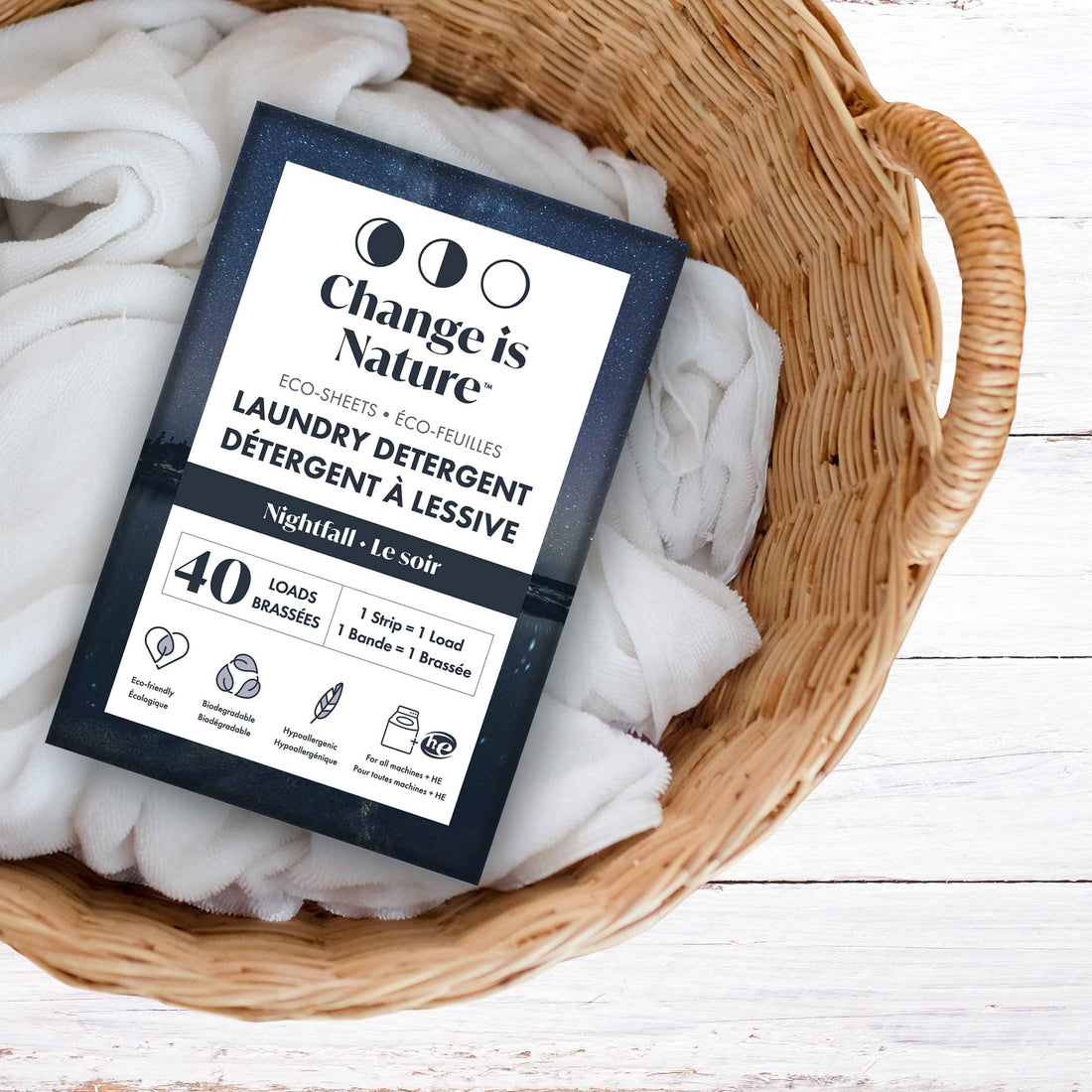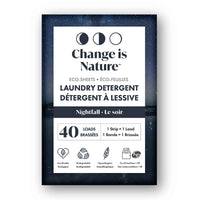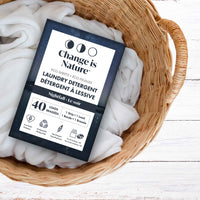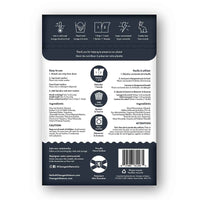 Nightfall Eco-Laundry Detergent Sheets
Introducing Nightfall, Change is Nature's newest, limited edition eco-laundry detergent sheets. If you enjoy a bold fragrance, you'll fall in love with Nightfall. Our laundry detergent sheets are 100% biodegradable, plant-based and powerful. 

CHANGE IS NATURE ECO-LAUNDRY DETERGENT SHEETS ARE SUITABLE FOR:
Fast dissolving
Entirely dissolves in hot or cold water in 3 seconds or less.
Super Concentrated
1 Strip = 1 Load.
ONE strip will wash a regular load of laundry.
Easy to use
Simply toss a single detergent strip into your washer, add your laundry, and start your load!
CHANGE IS NATURE ECO-LAUNDRY DETERGENT SHEETS ARE: